Have you ever loved parts of a LEGO set but wished they were just a little bit…more? It happens! When we get that feeling, we think about whether or not we can use the set as a base for a MOC! Most recently, we did this with the LEGO City Police Monster Truck Heist (60245) and Donut Shop Opening (60233) sets.
Here's what happened with Police Monster Truck Heist: we loved the bank facade but didn't really care about the vehicles. We also wanted a bank building and not just a facade.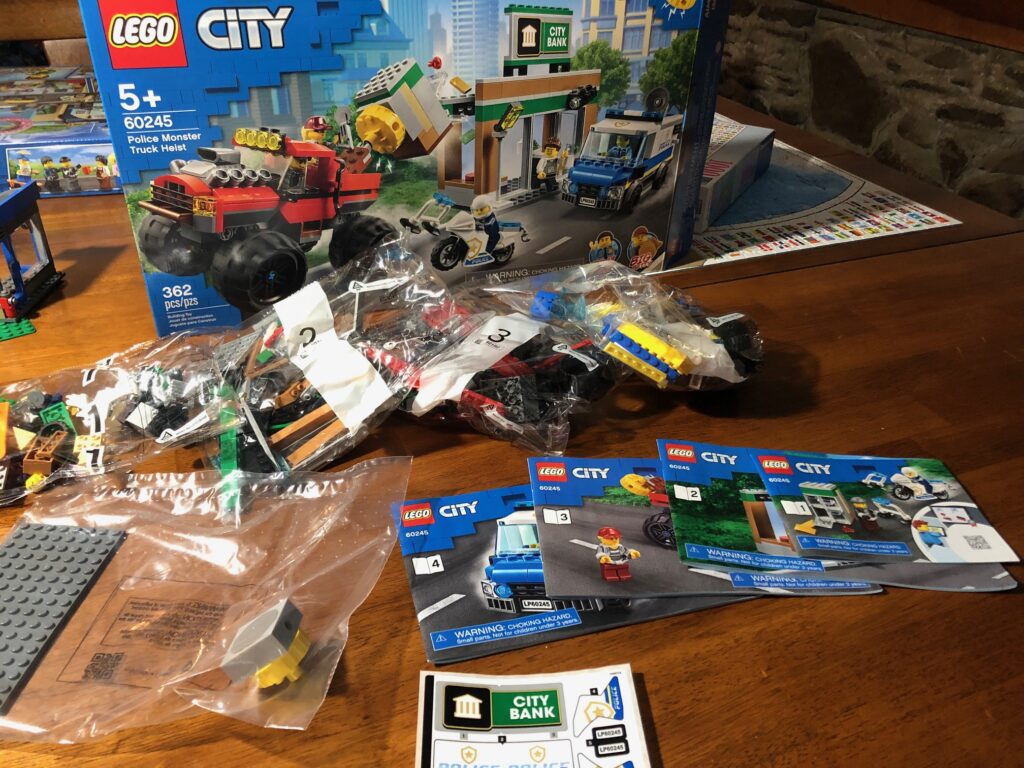 To begin, we built the set and pulled a couple of other bank-type pieces we had laying around. It's a super cute little set. We also had an ATM that Don Manuel had built and another little bank-type atrium.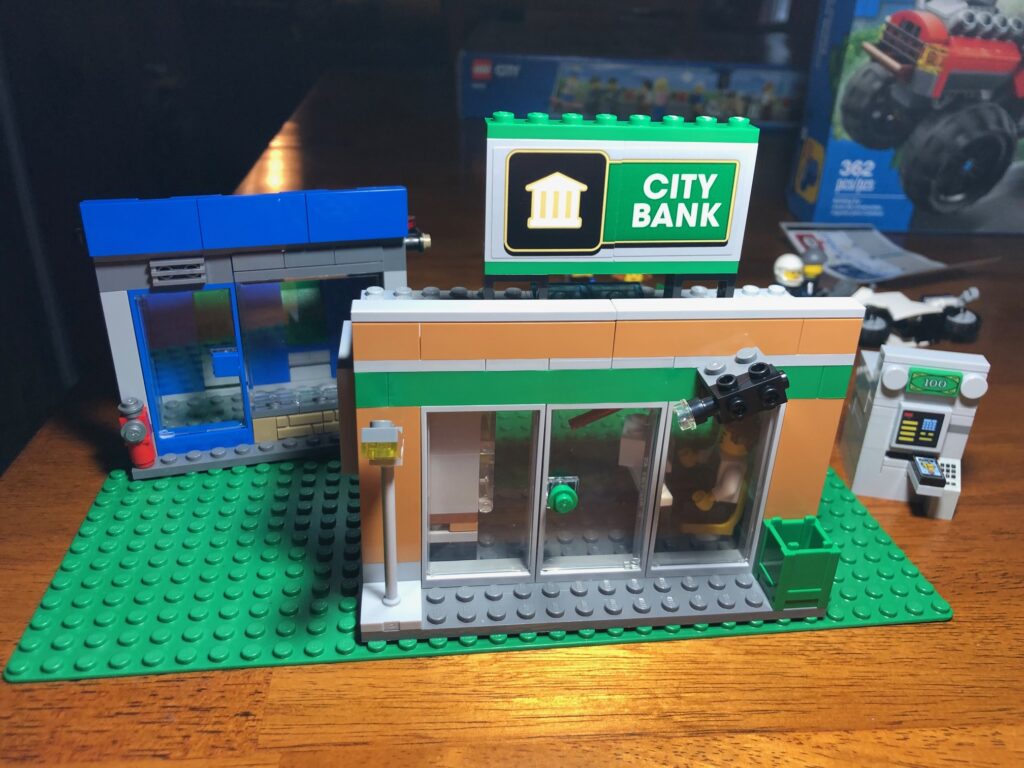 Next, we started laying out our ideas for a bank. We imagined Scrooge McDuck owned the bank, so we wanted a vault so that he could dive into his money like he does in the cartoon.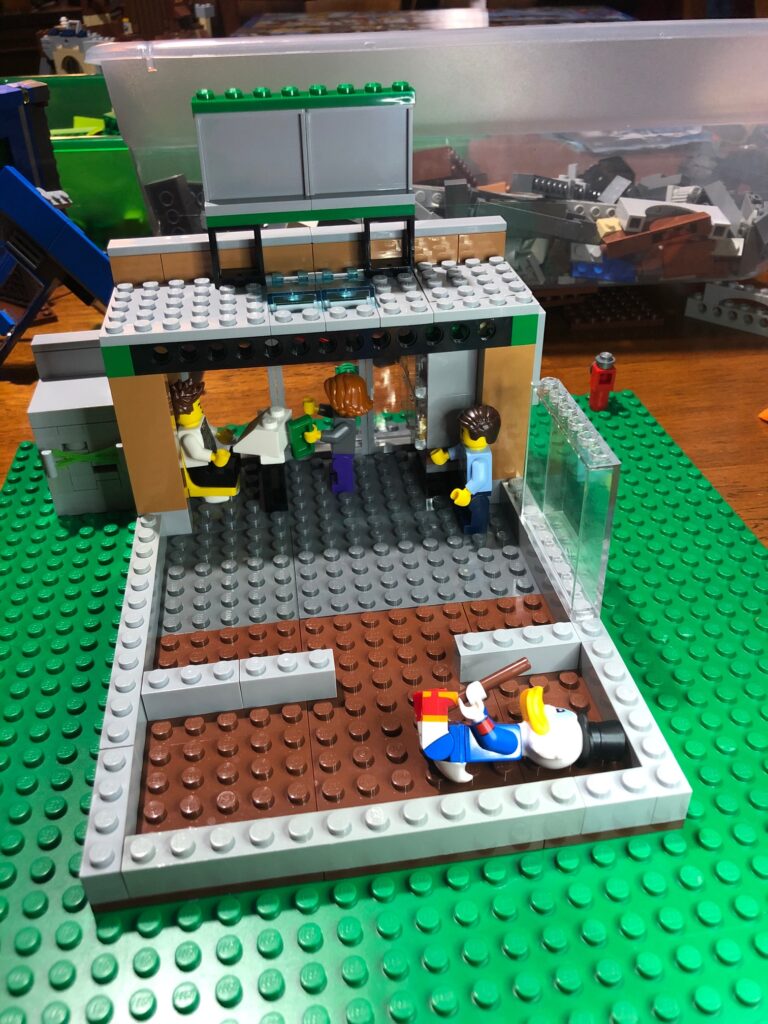 Then, we added lots of green and gold!
Then, we completed the MOC, and since then, we have added goblins from Harry Potter's Gringott's bank to work in the bank, robbers planning a heist out back, and Iron Man sunbathing on the roof waiting to go to work. You'll have to stay tuned to our YouTube to see those reveals though!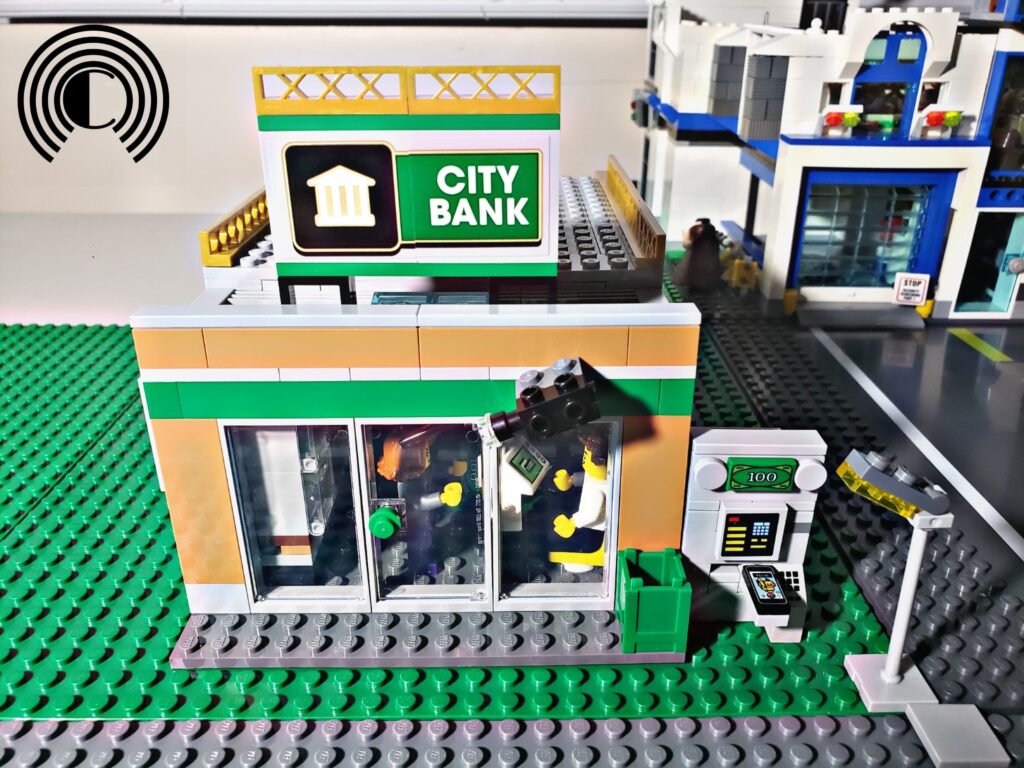 For Donut Shop Opening, Don Manuel and I have different approaches to MOC-ing sets. I like to build the set first and then modify it. He likes to start right off MOC-ing. So, I worked on the donut shop, and he worked on the toy store. Then, we put them together!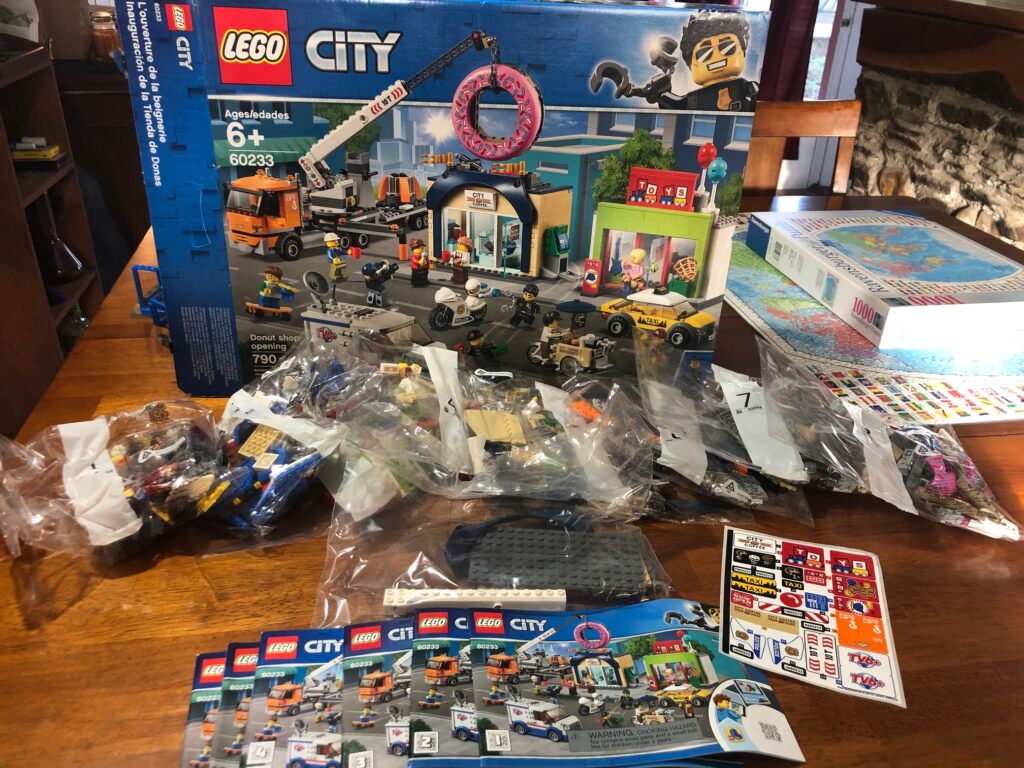 First, we needed to figure out what they would might look like together. We knew we wanted to keep them to one 32×32 baseplate. With some imagining and giggling, this is what we decided on. If you look closely, you can see that Don Manuel claimed all the extra space for the toy store! 🙂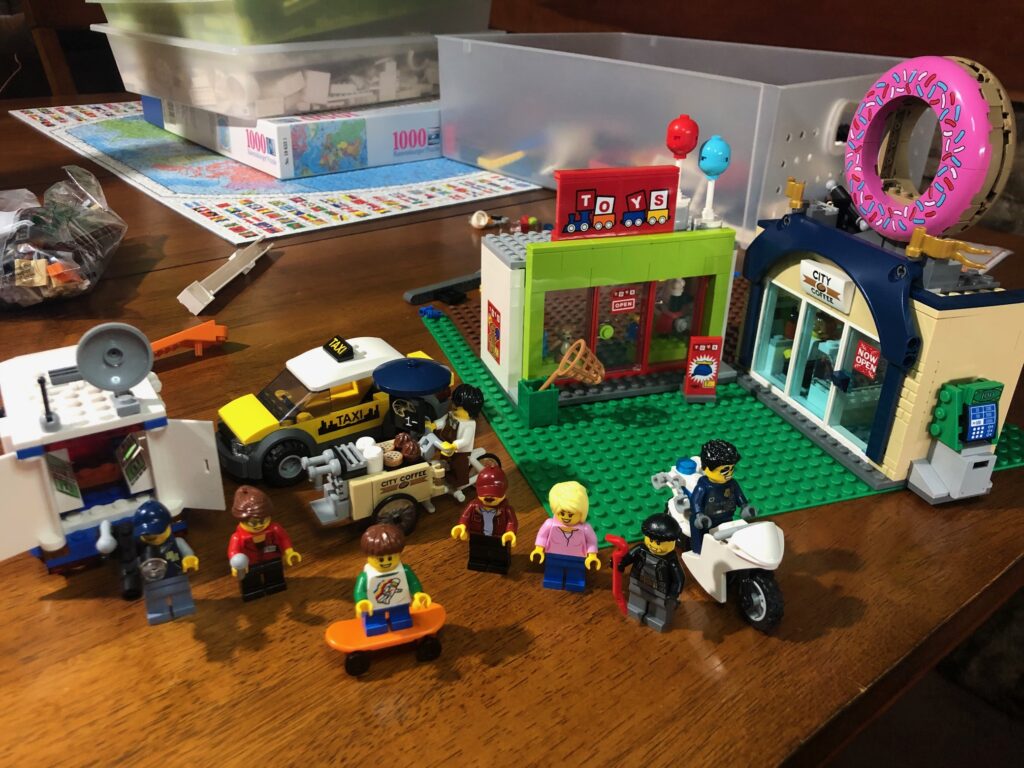 Let's start with the donut shop (because donuts are awesome!). I expanded and enclosed the building and added tables and chairs and patrons.
Don Manuel expanded the toy store, added lots of displays, and then added a second floor with apartments!
This is our finished product!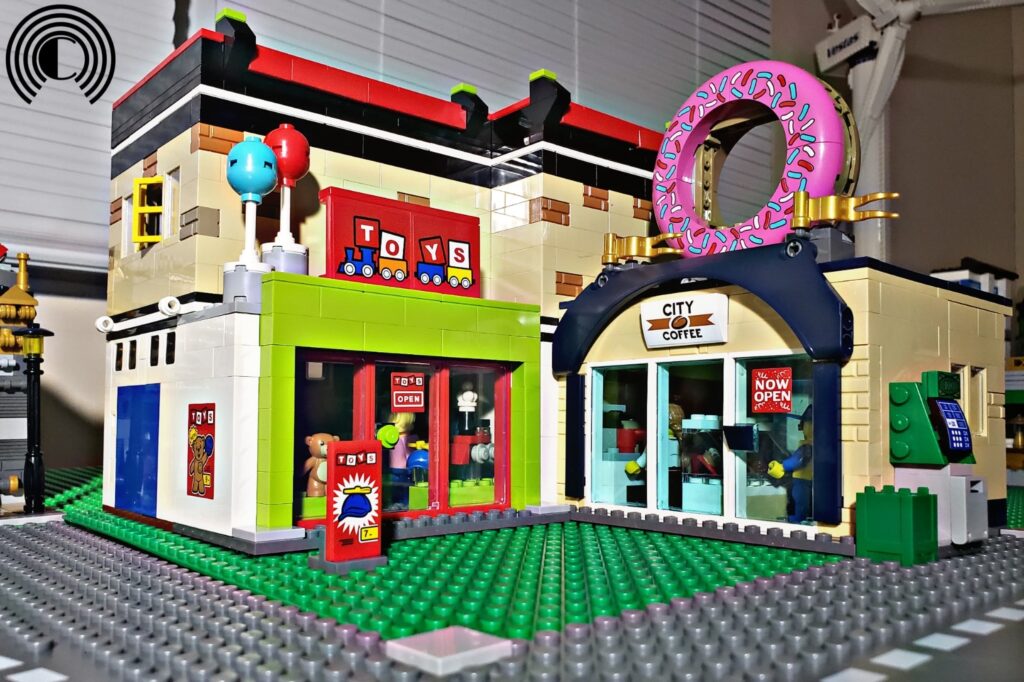 We love it! And the citizens of Moorogel love it! It will be featured on a future episode on our YouTube channel if you're interested in more details and where it has landed in Moorogel 2.0!
So, if you are thinking about trying a MOC using a LEGO set as a base…do it! It's LEGO, you can always take it apart and try again if you don't love your first attempt!