We were FINALLY able to get our hands on the LEGO Friends The Television Series Set (21319)! It has 1070 pieces and includes stickers.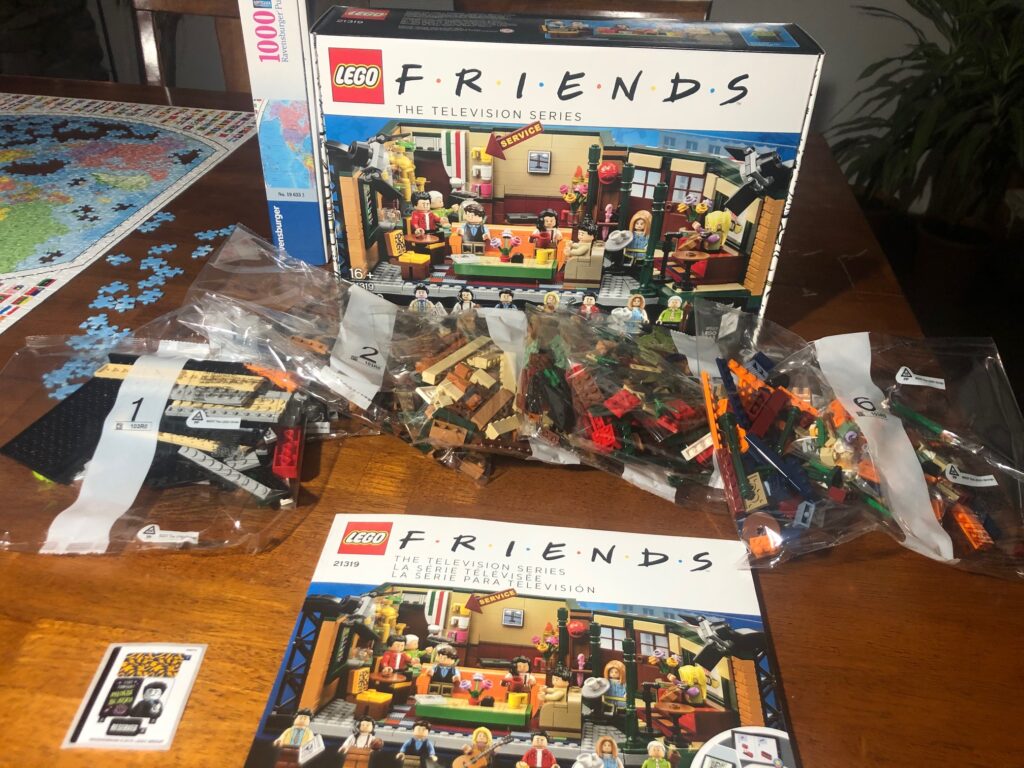 This was a fun build with interesting building techniques. We tend to LOVE the LEGO Ideas sets as they are created by fans like us and are often just super cool! With this build, we had some extra help too…the supervisor was really critical.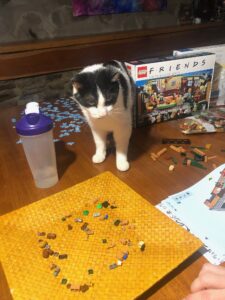 There were 6 bags to build with instructions.
We found the sideways builds for the throw rugs to be especially awesome!
We're currently thinking about how to incorporate this into our LEGO city, Moorogel. We are considering doing a MOC with the Big Bang Theory set and turning it into a first floor shop with apartments above. We'll see!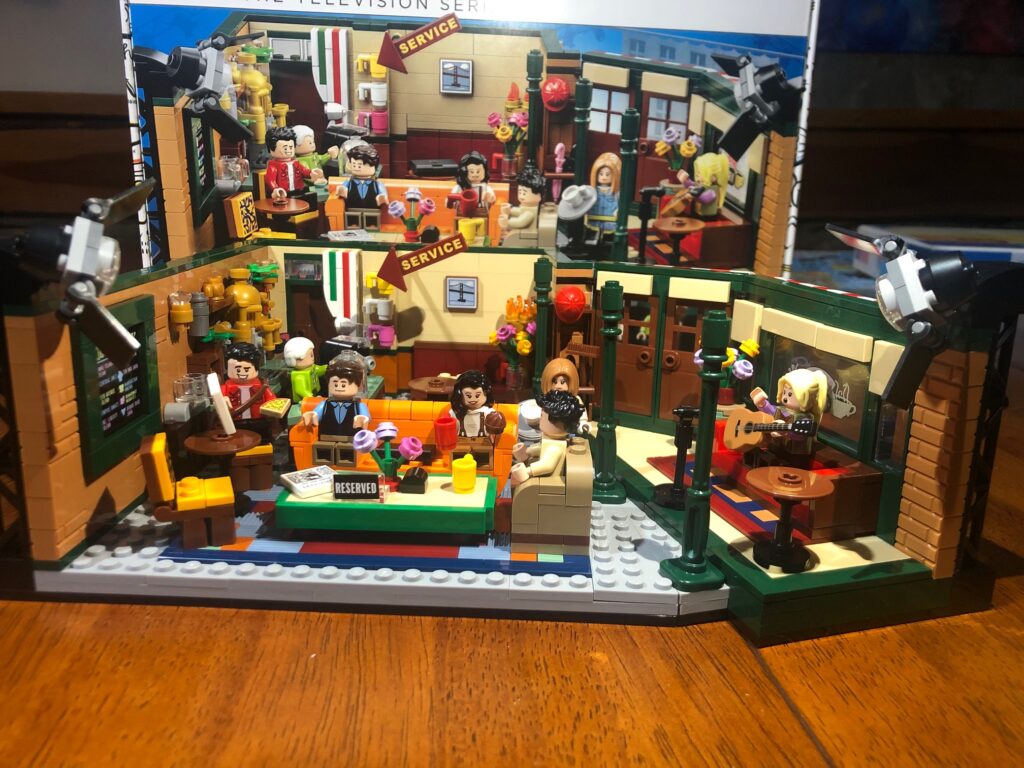 We recommend this set! Give it a try…if you can get your hands on one!