We were excited to get the LEGO Ideas The Flintstones set (21316)! We had been looking forward to seeing it IRL ever since we saw the mockups of it at Philly Brick Fest 2019! At Brick Fest, we got to sit in the authentic movie Flintstone Mobile…total #nerdgasm
But, I digress! The Flintstones set is awesome! I think all the Ideas sets turn out to be fan favorites. This set has 748 pieces: 6 bags, 1 instruction book, and NO STICKERS! All the cool pieces are printed!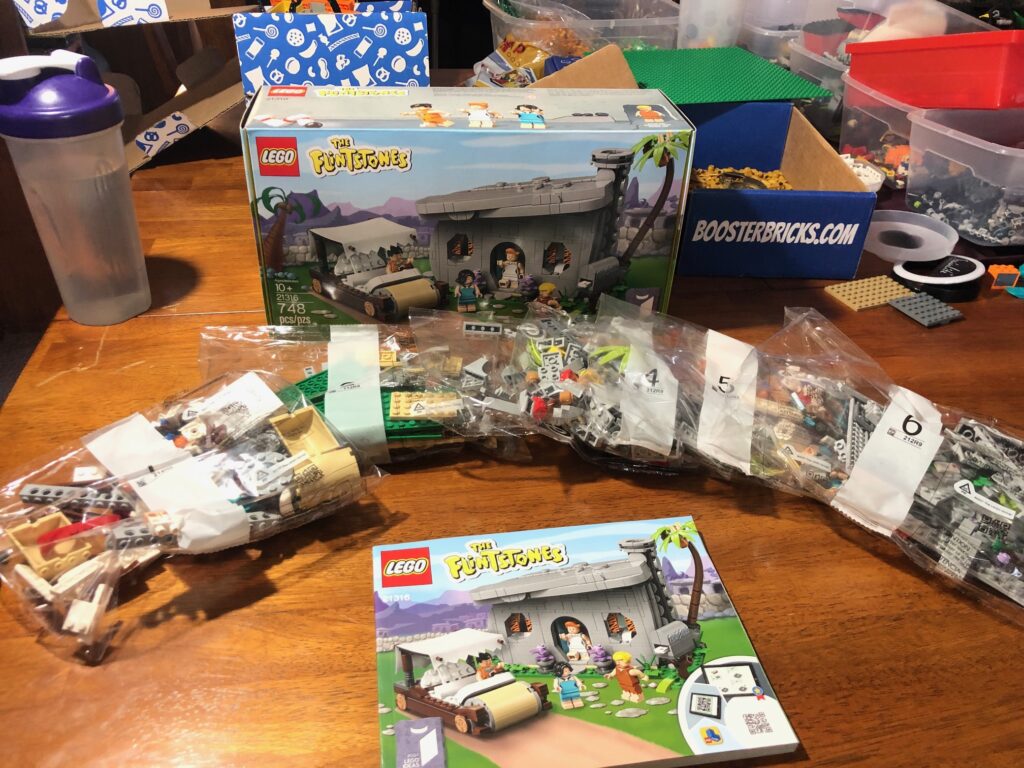 I want to highlight just how innovative the build techniques for this set are! The house has two swing out attachments on the back to expand the living area. It is not fully enclosed when closed, which is a little disappointing as we tend to like complete buildings.
We have added the completed set to our Lego City, Moorogel. Somehow, it just weirdly seems to fit right in! It also inspired us. We are going to MOC up a bowling alley for Fred and Barney to work in since there's no quarry in Moorogel.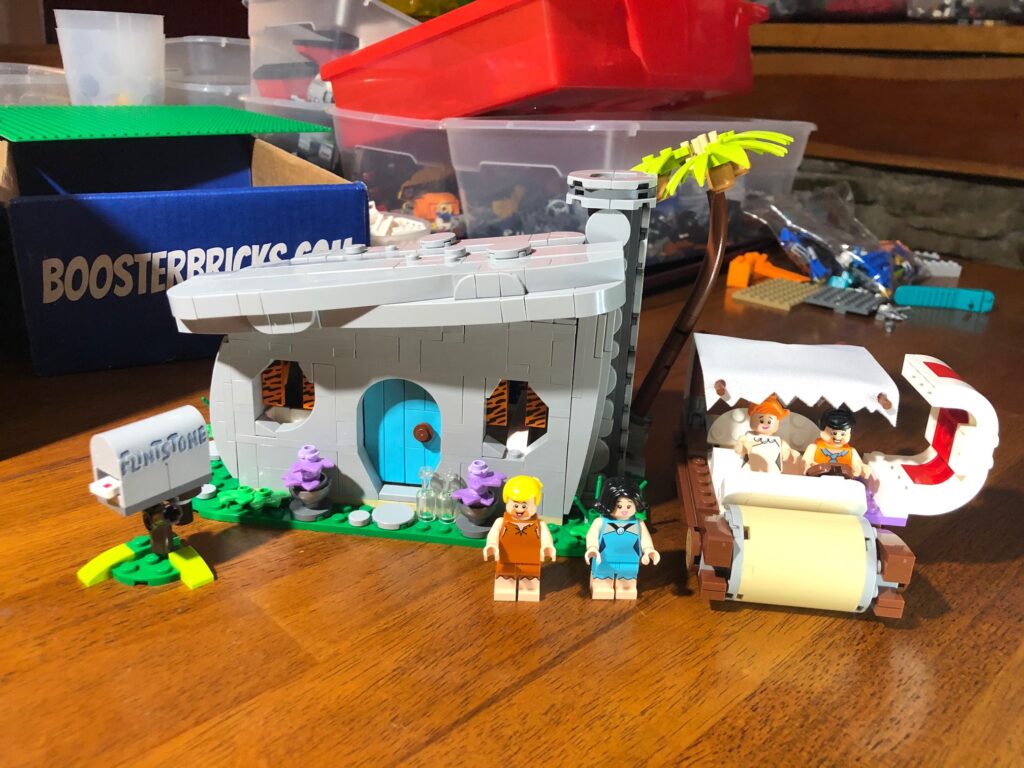 Our recommendation? Pick up this set as soon as you can! You can get yours here
Note: As Amazon Affiliates, we may occasionally receive teeny tiny monetary compensation for purchases based on our recommendations.