Woo Hoo! We got the Lunar Lander set! Now…one half of us was not really interested in this set, but the beginning of Moorogel Erusa Ert construction created a need for this set to be included (yayyyyy!!!! for the half of us who really wanted this set!)! What's Erusa Ert? Keep watching this blog and our socials to find out!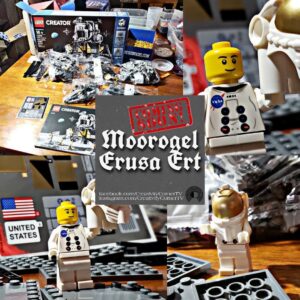 Ok…let's begin! This is a Lego exclusive, so you'll need to get it from your local Lego Store on online at lego.com. It has 1087 pieces, 1 instruction book, 3 piles of bricks, and (sadly) stickers.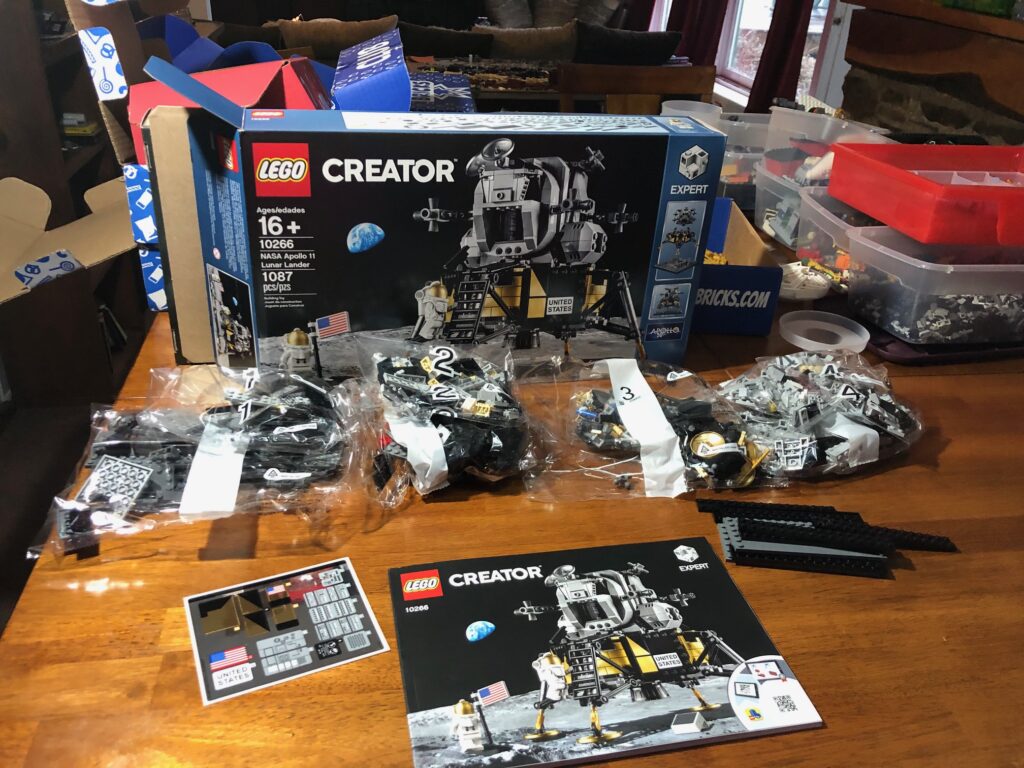 Despite the small number of pieces, this build actually took a bit of time because it's intricate. It's really fun though with some great techniques…a few that I'd never seen before. Let's build!
And just like that…we're done!
We really recommend picking up this set while it's available! The gold pieces are spectacular, and the little astronauts are amazing. This set will go in Moorogel Erusa Ert!