Y'all. This LEGO set was MADE FOR MEEEEE!!! I love books. Love them!!! I had been wanting this set since it came out, but limited time exclusive sets kept taking our Lego dollars. Well, one cancelled vacation due to COVID-19, and we have the bookshop! We loved this build. Loved it! It has really cool building techniques, and we loved the color scheme.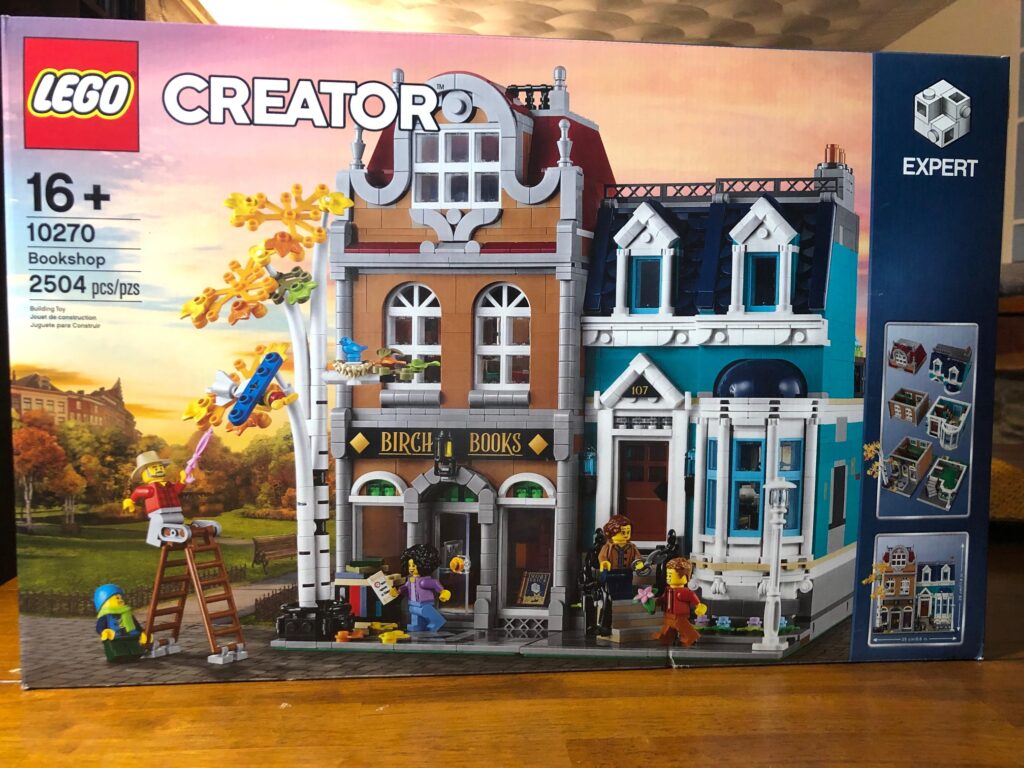 First off, it's an Expert level set with 2,504 pieces, 8 piles of bags and a few extra base plates, 2 instruction booklets, and NO stickers! It builds as two modulars: the bookshop and the townhouse. This set is also a Lego Store exclusive, so you'll have to get it there or online at lego.com.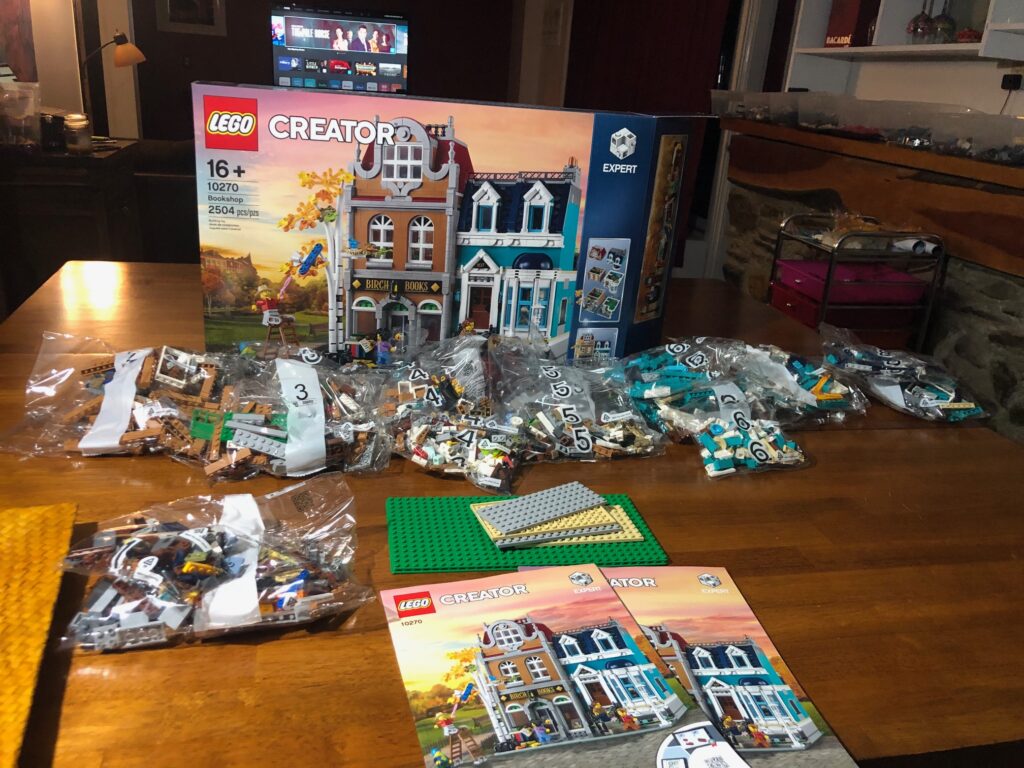 Let's get started. We love the floor pattern and the bookshelves. We kinda think there should be more shelves and more books in a bookshop.
We LOVE the circular stair technique, and we'll definitely be stealing it to use in some of our MOCs. Here is the second floor. Don't miss that grandfather clock!
Moving on the the 3rd floor. It's a small bedroom. There's an especially great teal iguana that we might be replacing with a froggy or something so that the iguana can go live on the Moorogel Rescue Island 🙂 And, there you have it…the bookshop!
The second phase of this build is the townhouse. I wanted to love the bookshop best, but the townhouse is really fantastic! First up, the basement and first floor:
Then, the second floor, balcony, and roof!
And we're done!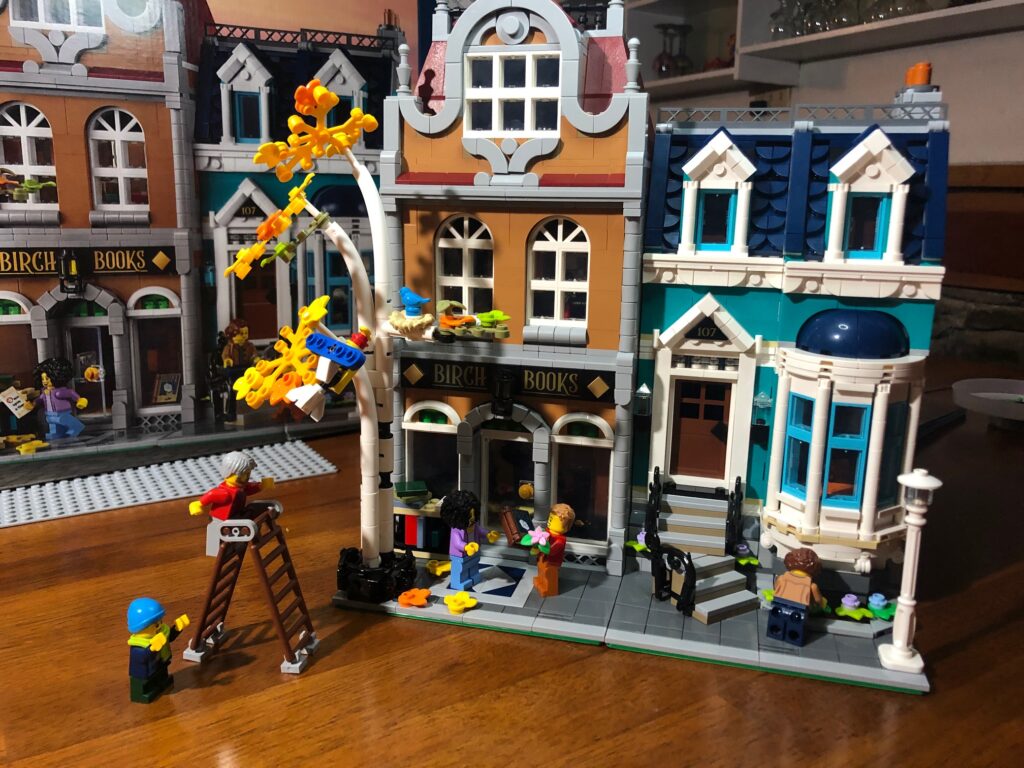 Finishing this build and trying to incorporate it into Moorogel caused a bit of reconfiguring, but we love the result. It's one of the best things about LEGO…you get to continually recreate and imagine!